In session 3 we use the Solow growth model to help collect thoughts about the long-run dynamics of a competitive market economy. The implicit assumption is one of efficient firms operating at the production frontier. The model tells us that net investment adds to the capital stock which, in turn, adds to GDP. We abstract from pesky external and government sectors, ignore inflation and sweep finance under the carpet. Unemployment and under-utilisation of capital do not figure in our stories. And the emphasis is on smooth, continuous waves – no stochastics, small or epic, allowed! 
Like all models it is both wrong and useful. Immensely instructive as a pedagogical tool but also glossing over too many harsh realities to carry us through this course. But we have to start somewhere and, at the very least, it will help exercise some maths muscles before we tackle thornier issues such as stagnation (slower trend growth), distribution (what growth there is seems unfairly spread), imperfect competition, radical uncertainty together with the mysteries of money and banking. 
Please do not forget the lessons learnt in our first two sessions. Advanced economies are increasingly "intangible" in their production focus. This makes it very hard not just to measure what is going on with productivity but also whether growth disappointments really matter for society's well-being. 
Along the way we shall highlight evidence that challenges key model assumptions. For example, there are widespread doubts about the benefits of China's investment boom. These concerns are partly based on a 2016 study from Saïd Oxford which argues that over half of the infrastructure investments in China have destroyed, not generated economic value.
China Infrastructure Investments Threaten Economic Growth, Sep 2016
In anticipation of our upcoming analysis of growth stagnation and lack of inclusivity, we shall underscore the need for better ideas and improved total factor productivity if better living standards are to be enjoyed (hopefully by the many and not just the few).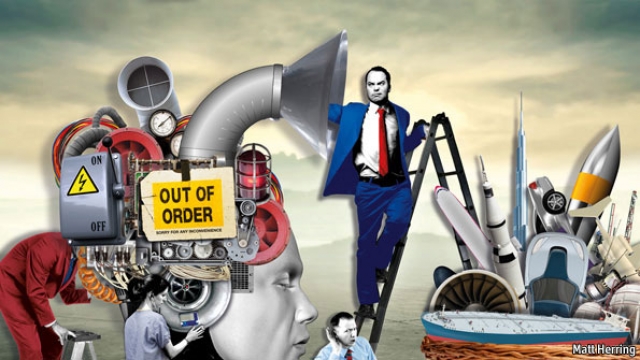 Unfortunately, a recent study suggests that good ideas are becoming increasingly difficult to come by. One of the authors is Chad Jones, your Macro textbook hero!? For example, it is claimed that the number of researchers required today to achieve the famous doubling every two years of the density of computer chips (Moore's Law – itself a focus of controversy) is more than 18 times larger than the number required in the early 1970s. Yikes!
Are Ideas Getting Harder to Find? NBER Working Paper, Sep 2017
SPH
15 Sep 2018